Hi Folks, 
I had to do this out of necessity, but couldn't find a guide so figured would hobble something together.
My airbox decided to snap its mounts off the inlet manifold and i'm damned if i'm replacing that. 
People told me there's a K&N kit, but that's pretty dear and the only difference to this will be what the air filter is made of I suspect.
The below came in at about 60 quid all told. if working with sensibly sized pipe (70mm) it would be cheaper still.
so yes, a couple of disclaimers before beginning...
I have used 76mm piping which turns out to be non-ideal - would recommend 70mm inner diameter as this will fit over the MAF sensor housing without the need for an adapter.  In turn this will make things less tight against the scuttle panel as it will allow about an inch or so gap - my version has about a half a centimeter gap.
parts used below (all tubing from the lovely folks at auto silicone hoses) ;
1 cheap as possible air filter (think it says ripspeed on it or something)
1 76mm int diam flexitube
1 76mm int diam 180 deg bend
1 76mm to 70mm int diam 
2x 76mm ext diam 10cm pipes
4x mini moto exhaust hanger strips
1 random bolt i had knocking around
also please note my vehicle does not have air con so I haven't a clue if any of that lot would get in the way. 
so, first step is to attach some mounts
This one attached by taking the bolt out of the corner of the inlet manifold, slipping these on and bolting back in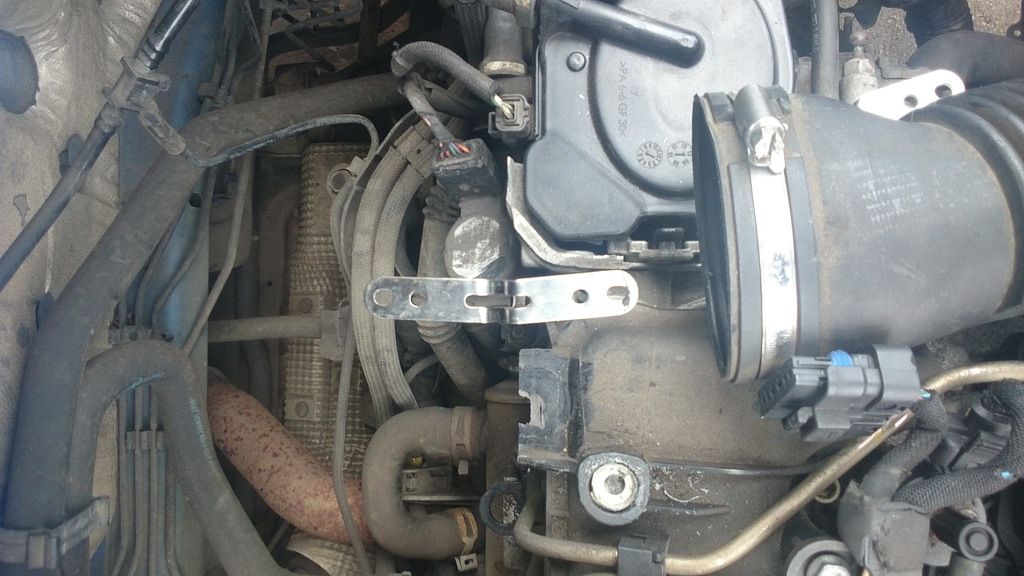 And this one bolted into a random threaded hole that I didn't expect to exist - I assume it is unused on non-aircon.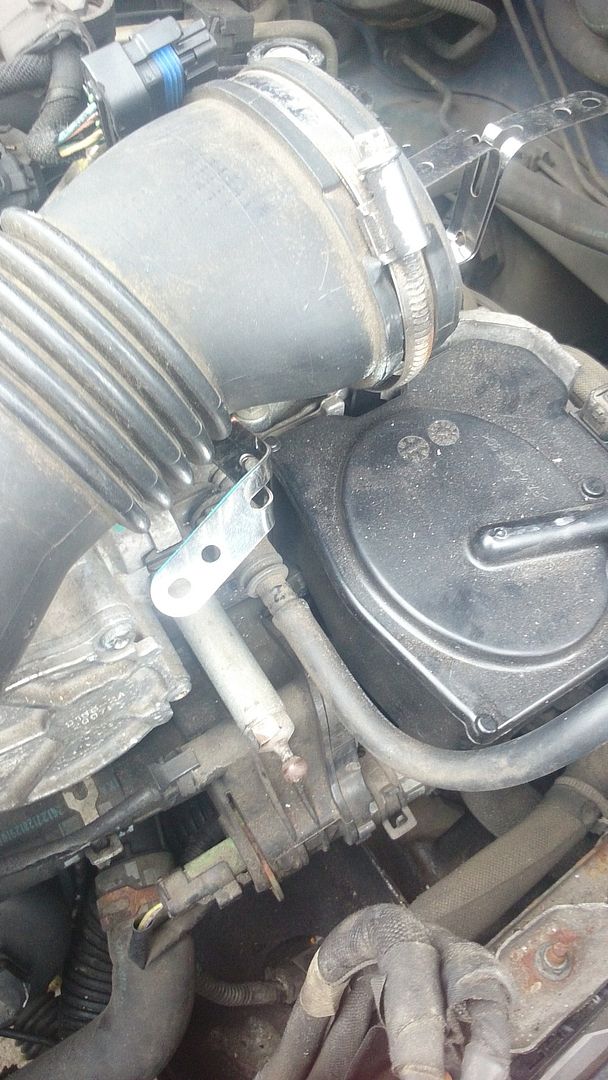 then everything slots together thus;
Maf housing--> 70mm --> 76mm pipe --> 180 deg bend-->76mm pipe-->flexi-->air filter
oh so many jubilee clips....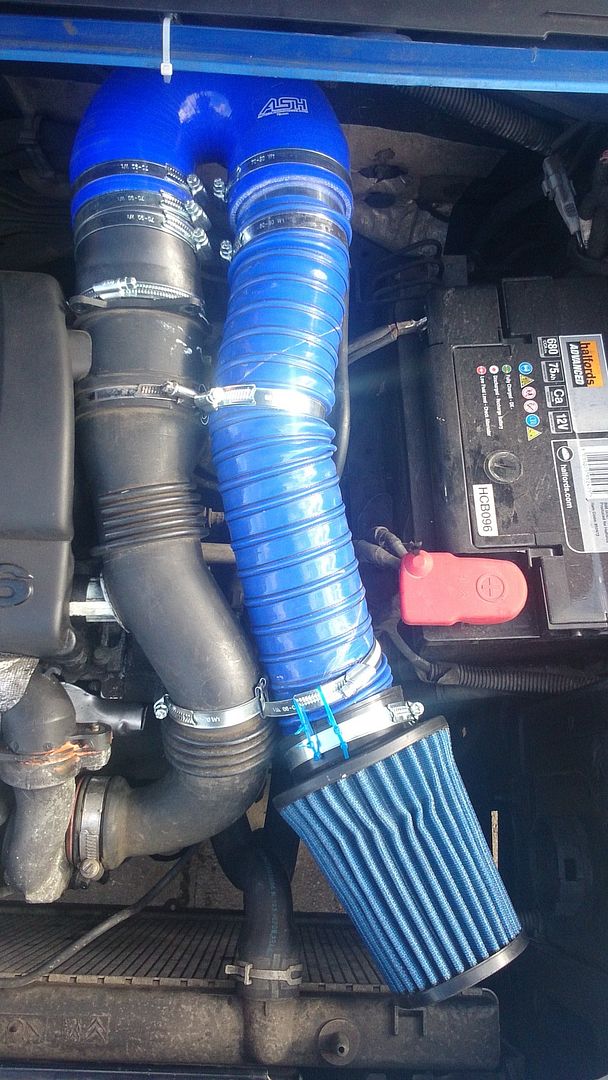 Still needs a bit of refining - starting with 70mm would have helped a lot, and the zip ties have got to go at some point - will probably make a wee metal retaining clip to keep the filter at that angle - stops it slapping into anything.
so yes...a bit of a shoddy how to guide in case anyone else wants or needs to do the same. if anyone wants any further pointers give me a shout.
and yes, yes, I know it all needs a bit of a clean. 
In terms of any improvement, it still runs and drives pretty much the same.  can hear a bit of suction with the boot in and the windows down, but nothing much. It seems to be using marginally less fuel than before thus far approx 1-2mpg difference. Unsure if that's actual, or I just managed to fir more diesel in the tank last time around.
next project will be homebrewed DRLs (of the entirely impractical variety)
as long as nothing else falls off and eats up my time....