Hello again, I promise to post about Berlingo blueprints here. So that's it.
We at Outlines are focused on vehicle blueprints producing. These blueprints are acceptable for Berlingo wrap, signwriting, vinyl graphics and also for 3d-modeling. So I think it could be relevant for you, mates.
That what I have at the moment:
Citroen Drawings
Berlingo B9 is available (but I plan to make M59 in 1 week):
Citroen Berlingo Multispace Drawings

Citroen Berlingo Panel Van Drawings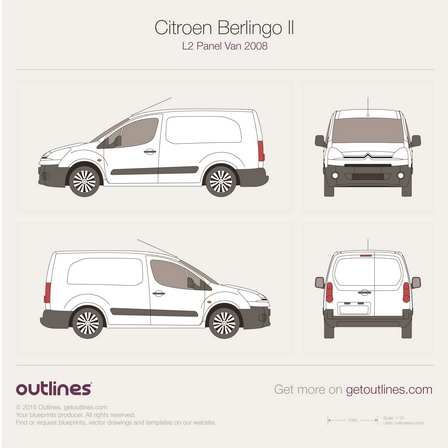 If you have any questions, ask me here please. If you need to request any other Berlingo model or version (Chassis Cab for example) ask me here, use Requests page on the website or text me on Facebook.
Best wishes,
Eli Afan
Facebook