Another quick "real time" update.
I am behind, but between Dennis' birthday, Mexican restaurants, Margaritas and mayhem, my time and energy for updates are limited.
It's Thursday and our last day out, tomorrow we head to the airport at 10.00am and then fly out home.
I just love America!!!
My favourite shop is Rural King, browsing comes with a bag of free fresh popcorn 
The car park is always interesting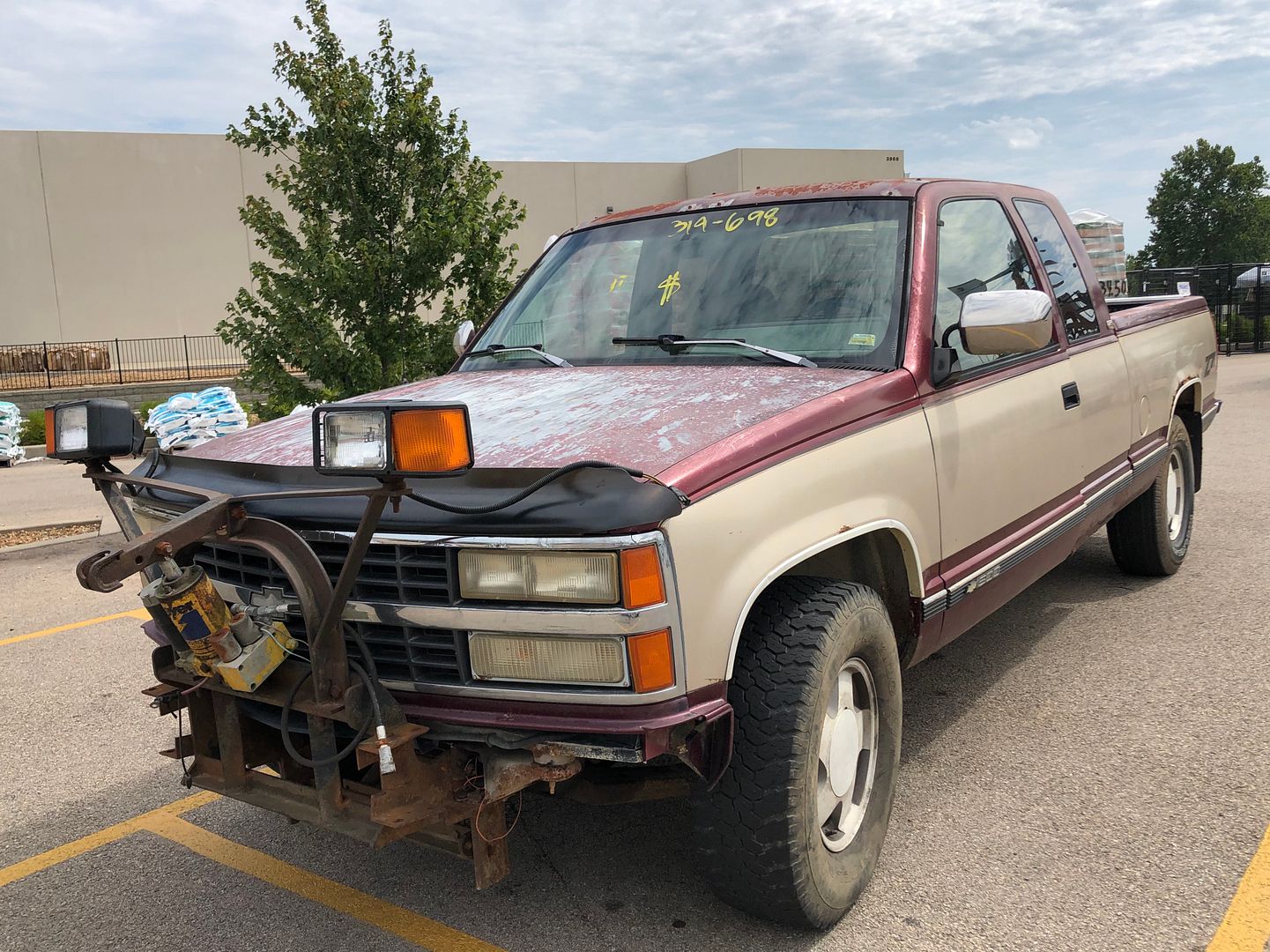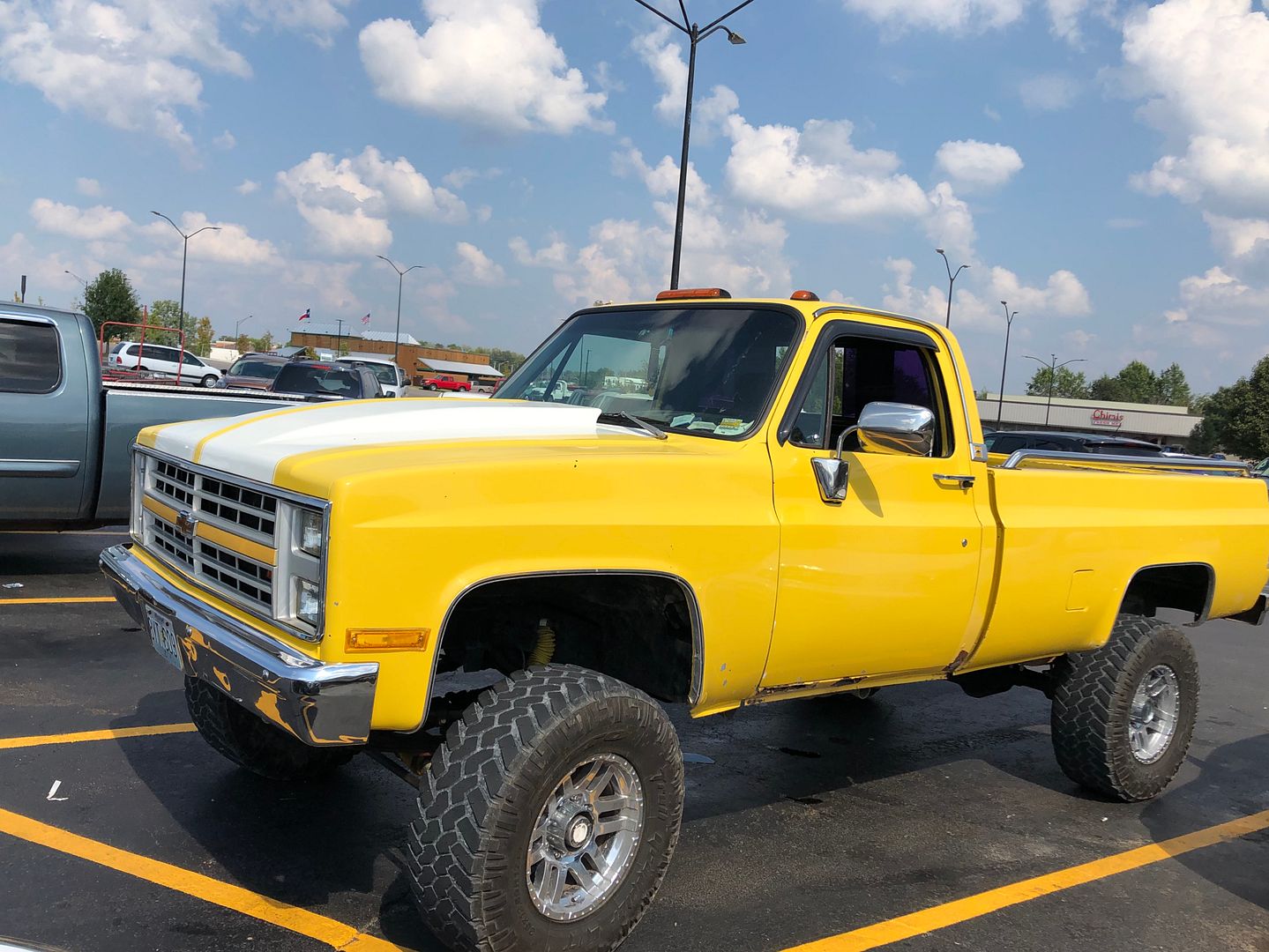 Clothing 
I love the advertising in their public toilets.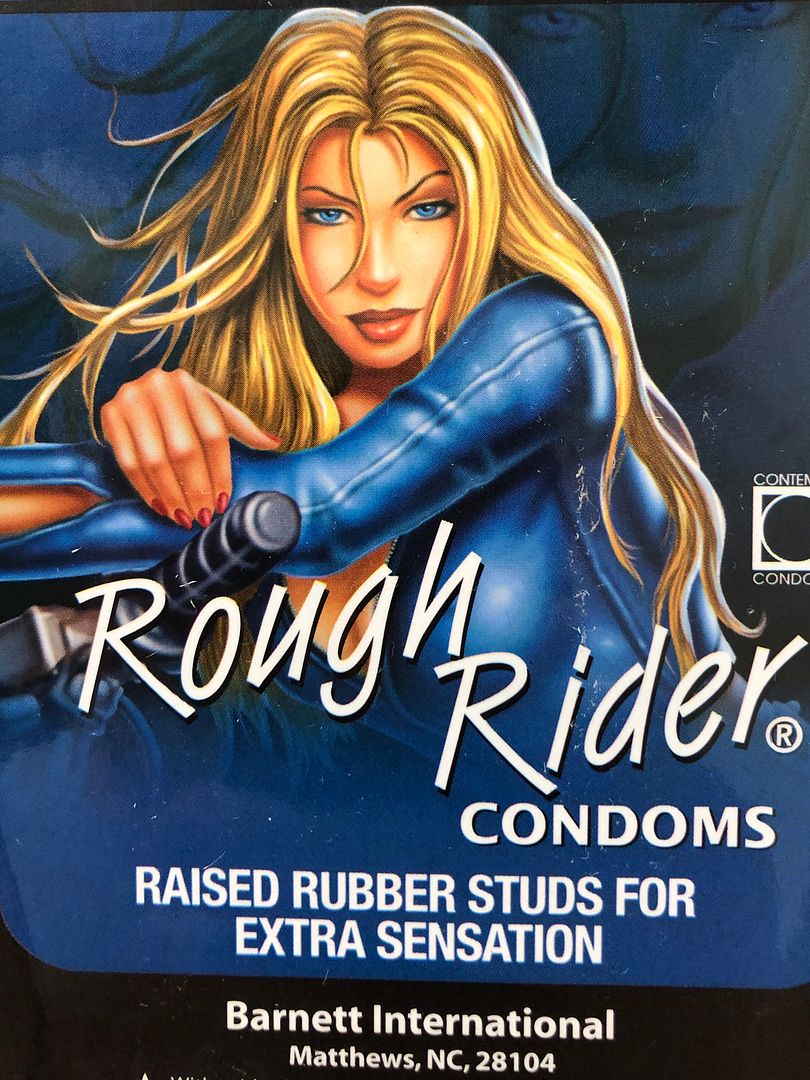 And speaking of rough riders......
Off to Hannibal and then via Ethyls to see if Kelly is in.......
She is rather addictive.