Yesterday afternoon I managed to sort one of my treasure piles out.
All the steel "off cuts" that I had stashed in the garage went out to one shelf in the new wood store. After I rearranged some wood and added a few brackets for very long 8 meter lengths of plastic pipe.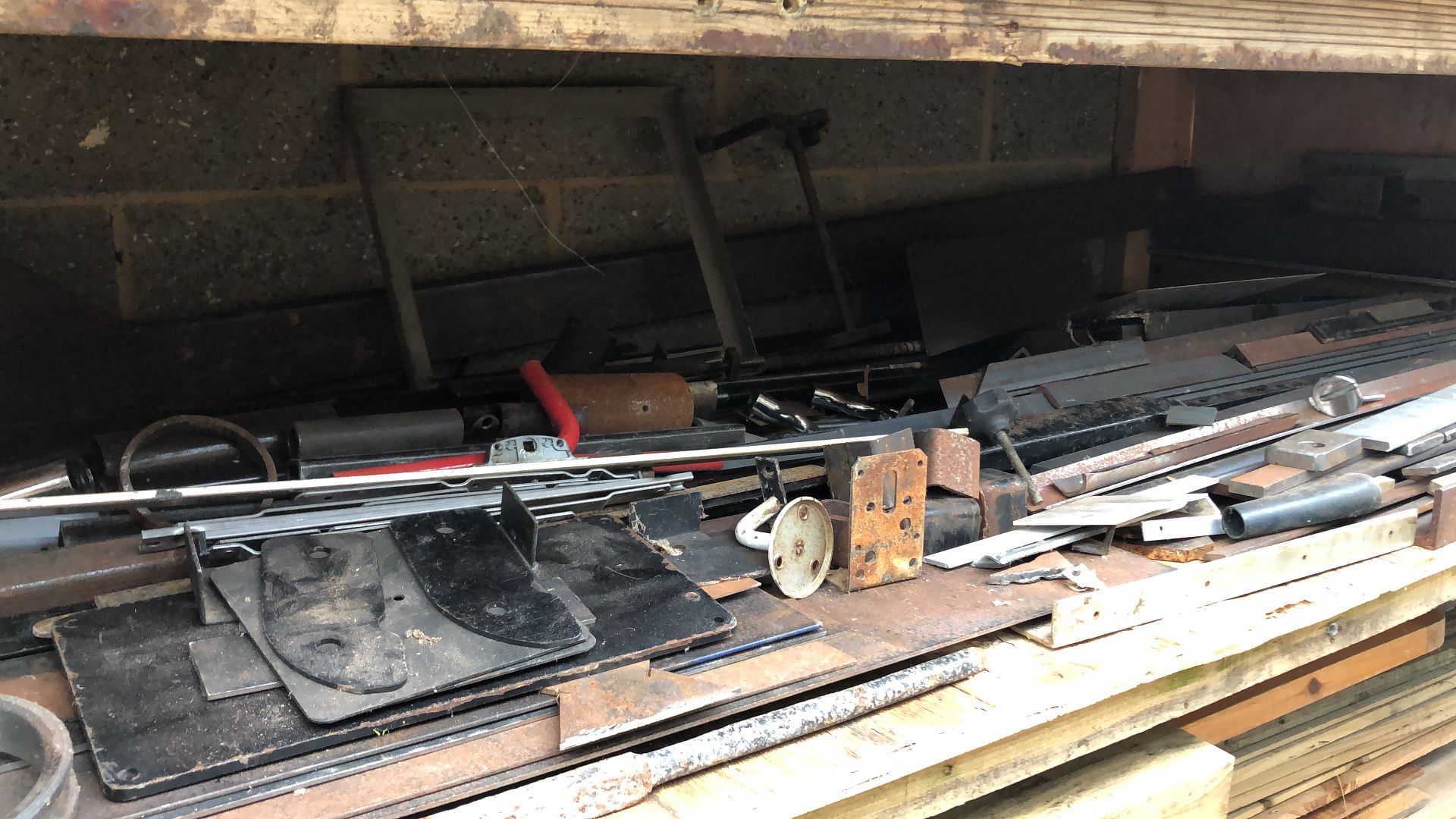 Next job was to remove the motor, brackets, controller module and other junk as well as rear axle from the mobility scooter chassis.
The gearbox opened, I removed all the gears and closed that up again.
Cut the centre post off, all other loose tabs and ground it all smooth.
Then reassembled the rear axle under the chassis.
Rake added.
Current thinking is to lengthen the chassis.
Possibly source a cheap go kart rear axle, narrow it and refit with wide tyres.
OR…….. (and I need advice here)
Use a regular driven lawnmower rear axle and whatever mechanisms are in it, to fit a mower engine and its bits to make a simple, slow (safe) little ride on. 
Thanks to @forddan68 for picking up a Schwinn kiddies tricycle for me on his way home last night.
No, I have no idea, I just like them. They are never cheap, and looking at the condition of this one, they should be cheap.
Needs a ton of cleaning up and paint.
But hopefully be a nice little side project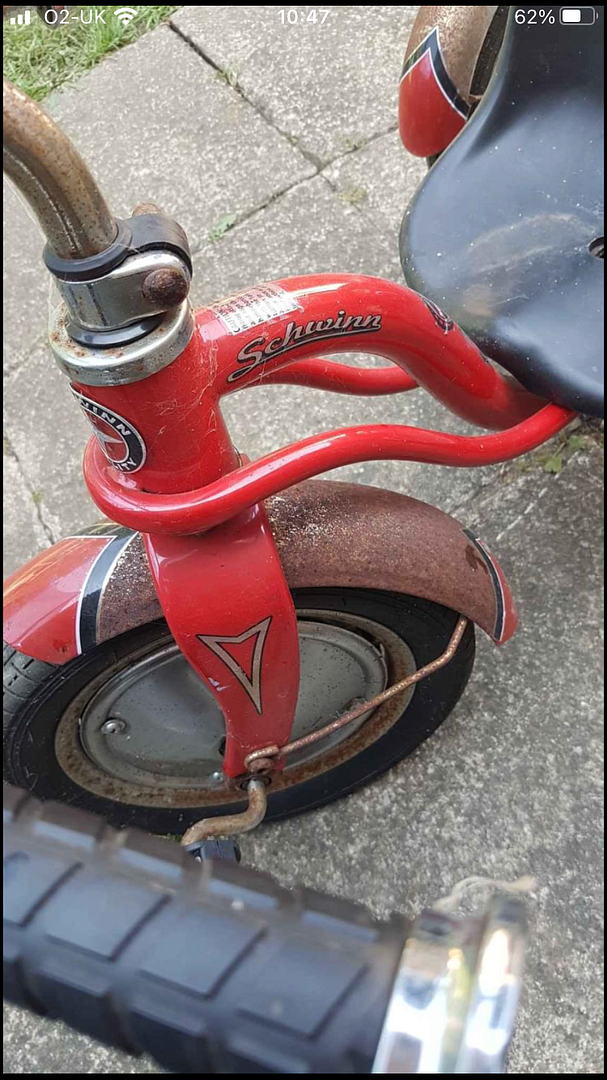 I am thinking red and Lime green.
.