Part of my clearing space so I can get back to working on my restoration 
Get to be part of the roofrack scene. 
Four cases for sale. 
Collection only please near Rochester in Kent 
No 1
Belived to be soldiers kit suitcase. 
Leather corners and handle in great condition 
£15.00 please.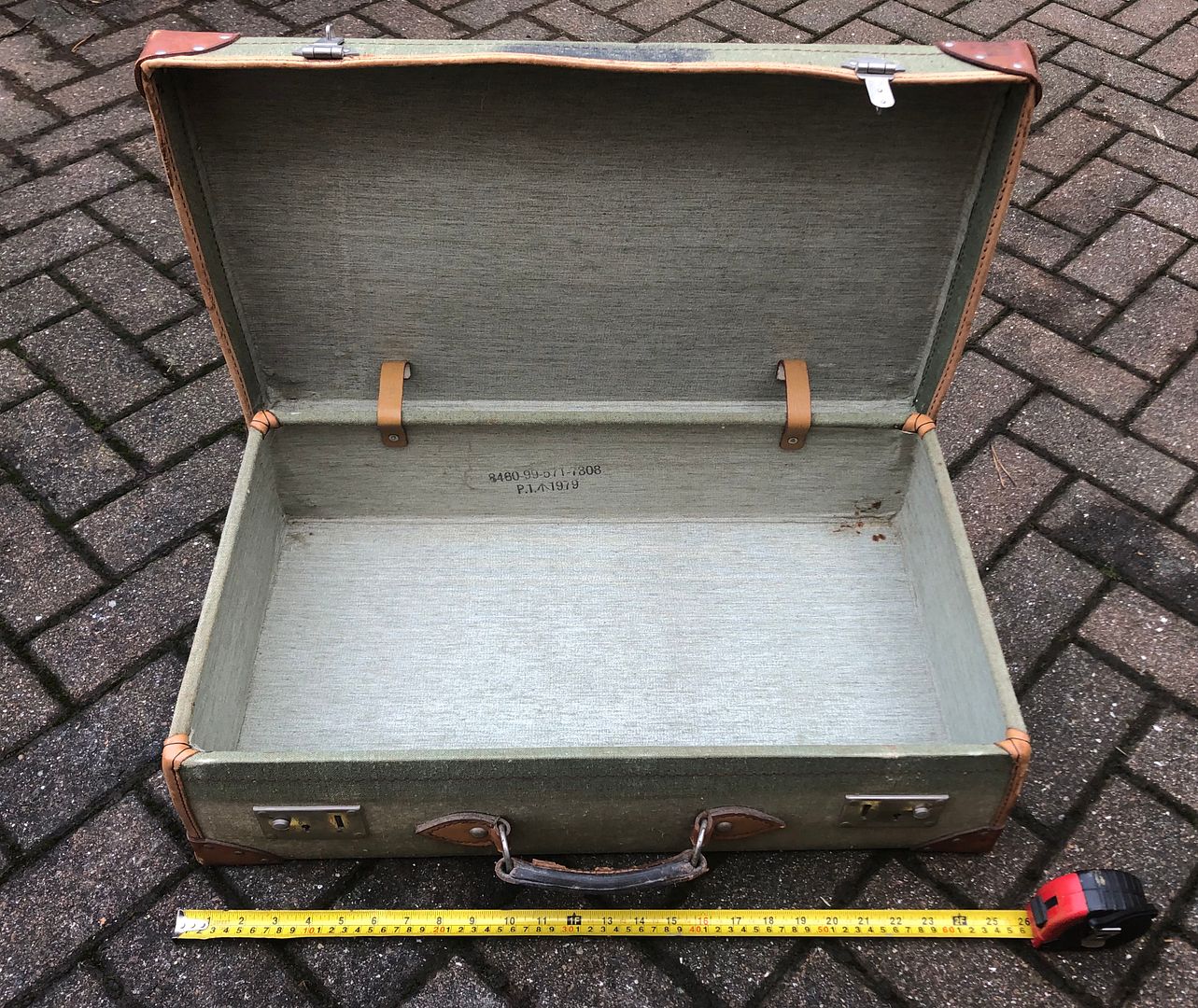 No 2
Decoration, Sub box, tool box
As in pics. 
Some stickers and residue. 
£12.00 please.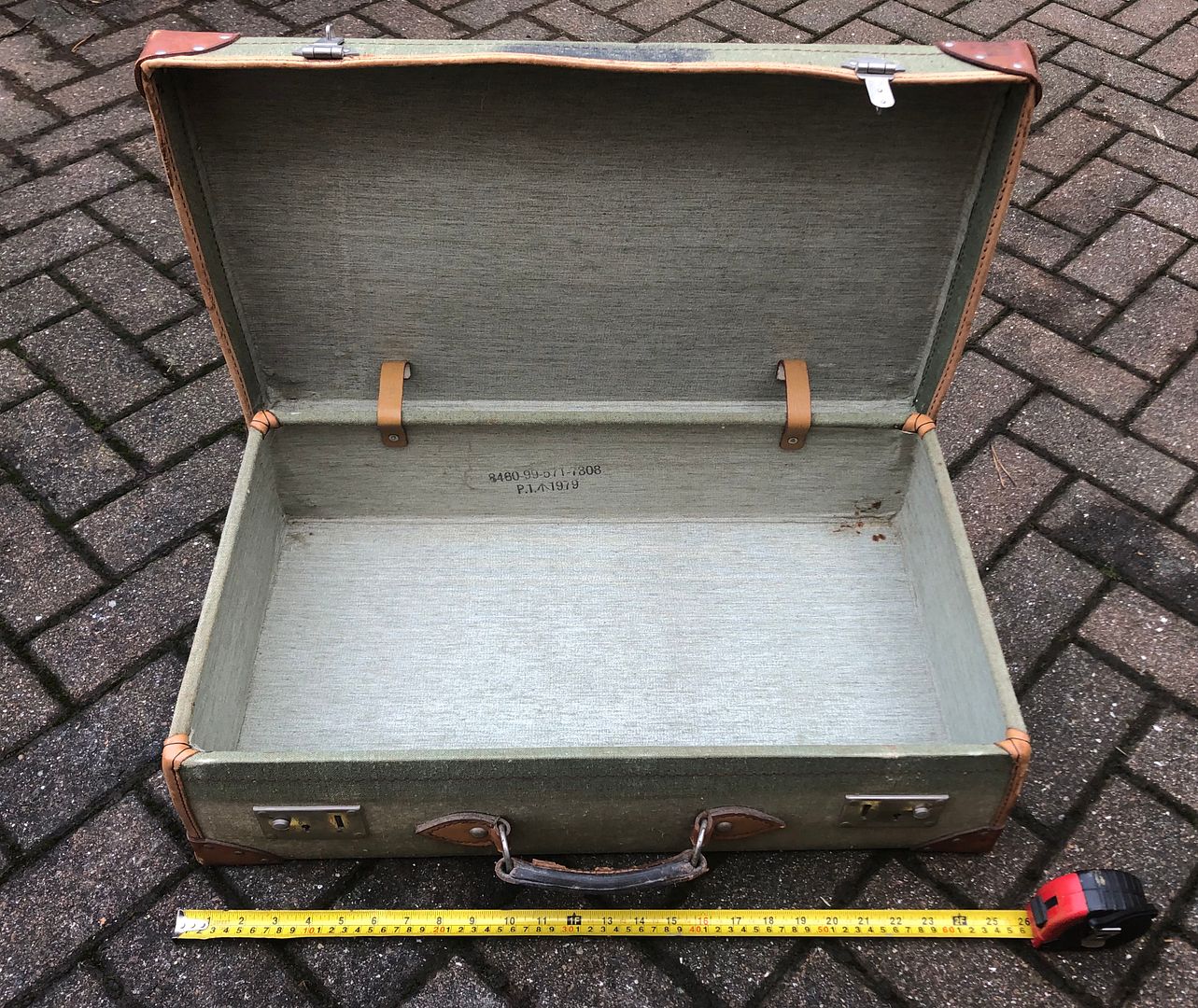 No 3
Brown case 
Steel corners, wood strips. 
Good condition too. 
£15.00 please.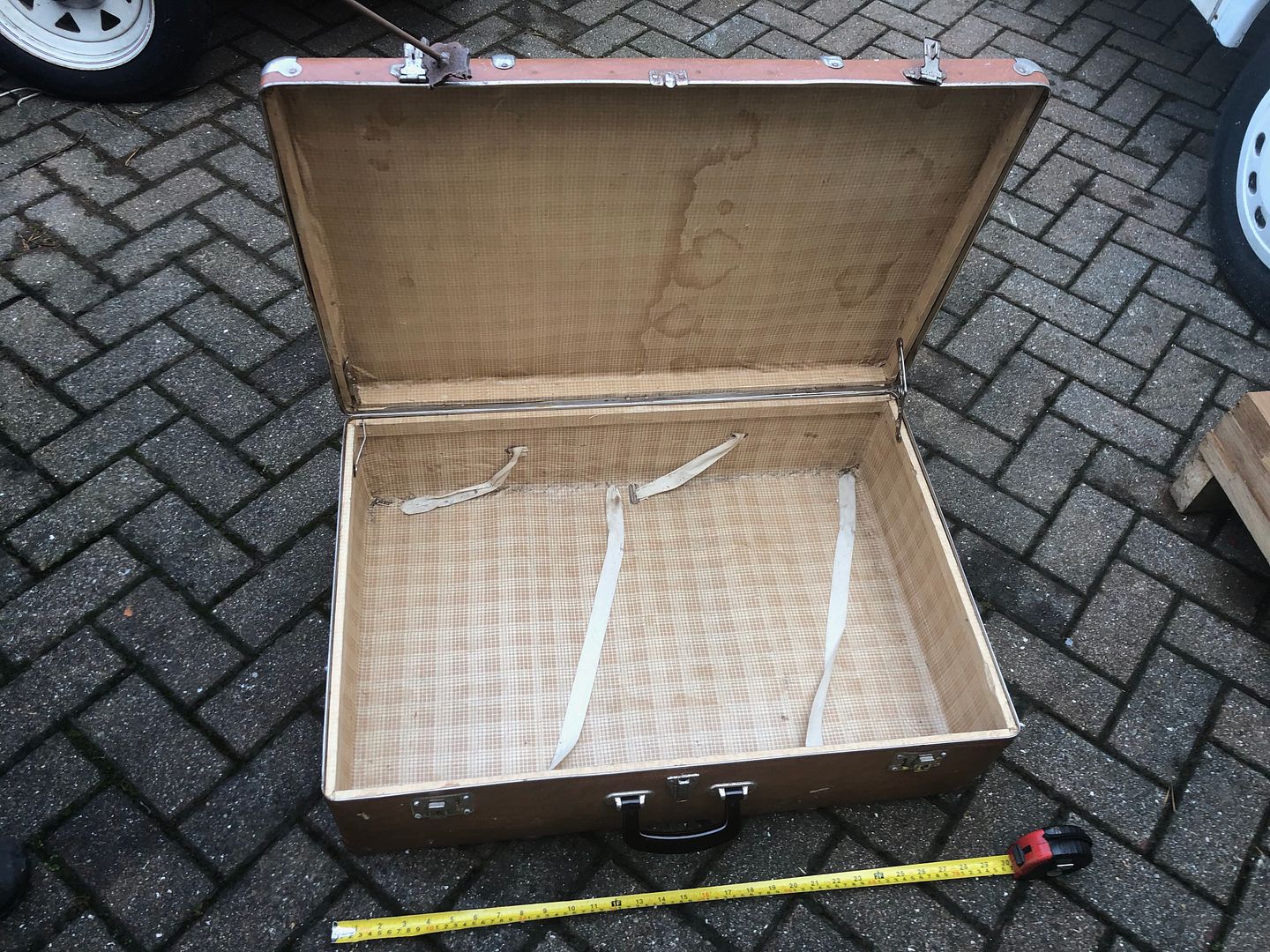 No 4
Myrtle the 1956 Ford 100E's case off her luggage rack. 
Reproduction airline labels clear coated on, leather belts, wood strips, one is a bit damaged on underside. 
This is an awesome case. 
Certainly my favourite of all. 
£25.00 please.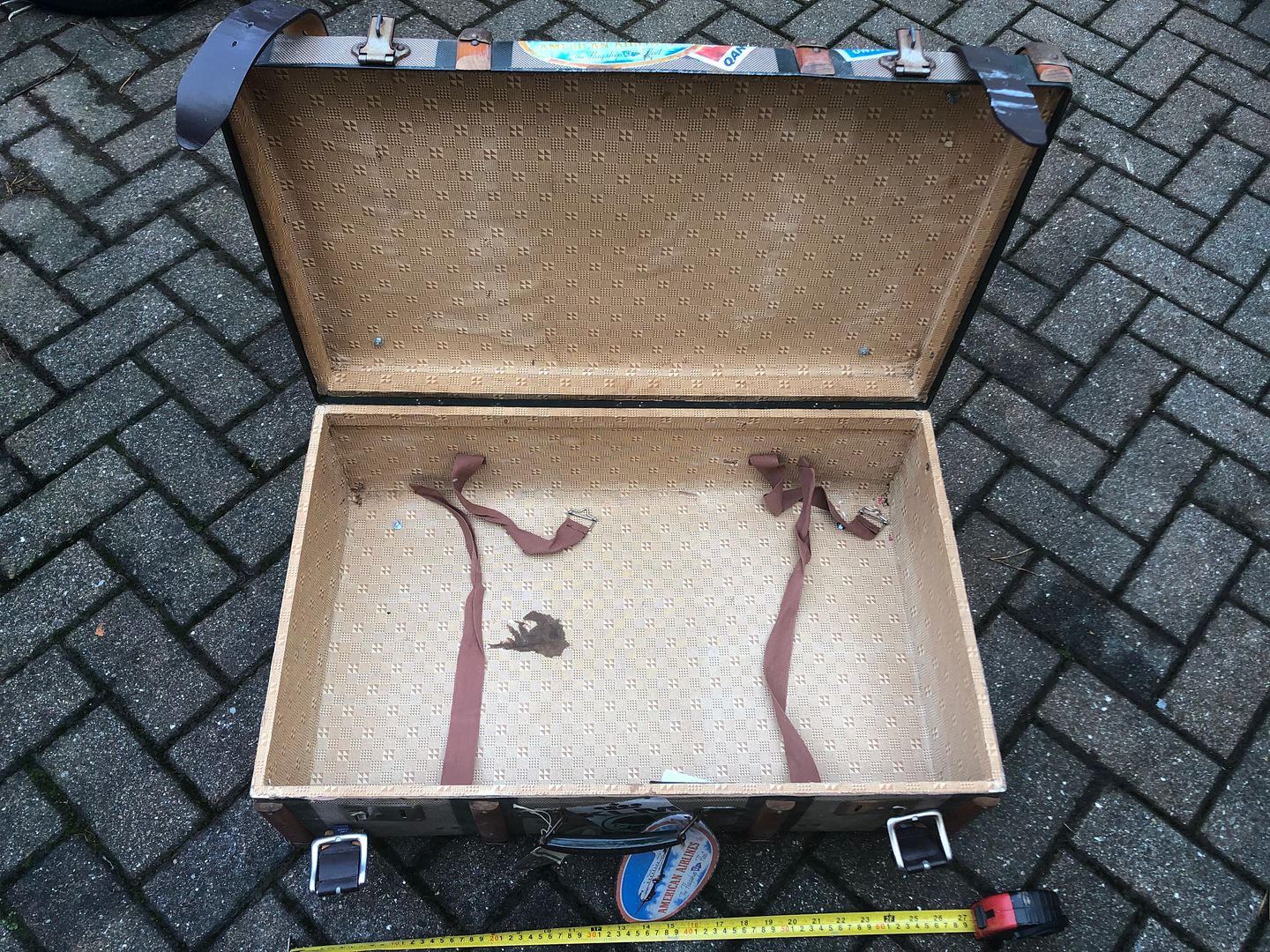 PM please if interested. 
Happy to sell all as a job lot for £55.00